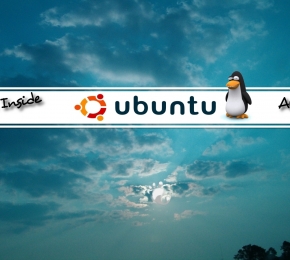 If you have been into the IT arena for a while now, you must be aware of the fact that PSD files are not browser friendly and thus, it becomes imperative to convert PSD to WordPress theme, to have WordPress-driven websites. Converting PSD to WordPress renders several advantages such as easy installation, user-friendliness, search engine optimized, W3C compliant and cross-browser compatibility.
Wordpress has emerged as the most-used blogging platform over the past few years. This popularity has prompted the WordPress team to keep adding new features and revising the CMS platform, so as to keep the users' interest alive. With the same view WP team launches several upgrades every year. The latest upgrade made available by WP team is WordPress 3.4. This version is popularly called "Green" and is named in honor of popular guitarist Grant Green. There are significant improvements in this new version of WordPress including Twitter embeds, theme customizations, image captions and custom headers.
Here are some major advantages that WordPress 3.4 has to offer to the users:
1. The advanced theme customizer is the most noticeable change that WordPress 3.4 has brought about. This customizer allows you to play about with different themes and settings without publishing the changes to the world. You have the option of changing the image headers, background and colors for the themes in which this feature is supported.
2. WordPress 3.4 comes with Twitter embed. This helps you embed tweets into your posts beautifully. All you have to do is to post the tweet on its own line in the post editor and WordPress 3.4 will automatically turn it into a beautifully embedded tweet.
3. The option of improved image captions has also been included in the 3.4 WP versions. This allows you to include links and other HTML codes in the caption
WP 3.4 has been introduced to improve the blogging experience and make it simplified. However, the introduction of this upgraded version has posed an essential question- will the PSD to WordPress theme conversion scenario face some threat? Will business owners prefer converting PSD to WordPress 3.4 than just WordPress?
How has WordPress 3.4 Changed the View?
PSD to WordPress conversion scenario has definitely witnessed a change after the advent of WP 3.4 version. The improved features of the WP WordPress 3.4 have left business owners in awe and now they are considering having websites powered by WordPress 3.4. This has led to a fall in demand of PSD to WordPress theme conversion.
It can be said that WordPress 3.4 will be reining the market in the near future and the scope of PSD to WordPress conversion is likely to decline. There are several improved functionalities in WordPress 3.4 that will out power the position PSD to WordPress theme conversion currently enjoys in the market.
Some experts are still hopeful that PSD to WordPress conversion might not be ousted from the market completely. Owing to the simplicity and popularity offered by this conversion, some business owners might still prefer it. At the end of the day, this decision depends entirely on the business owners and their individual requirements.